/
Shaping the Future of Maintenance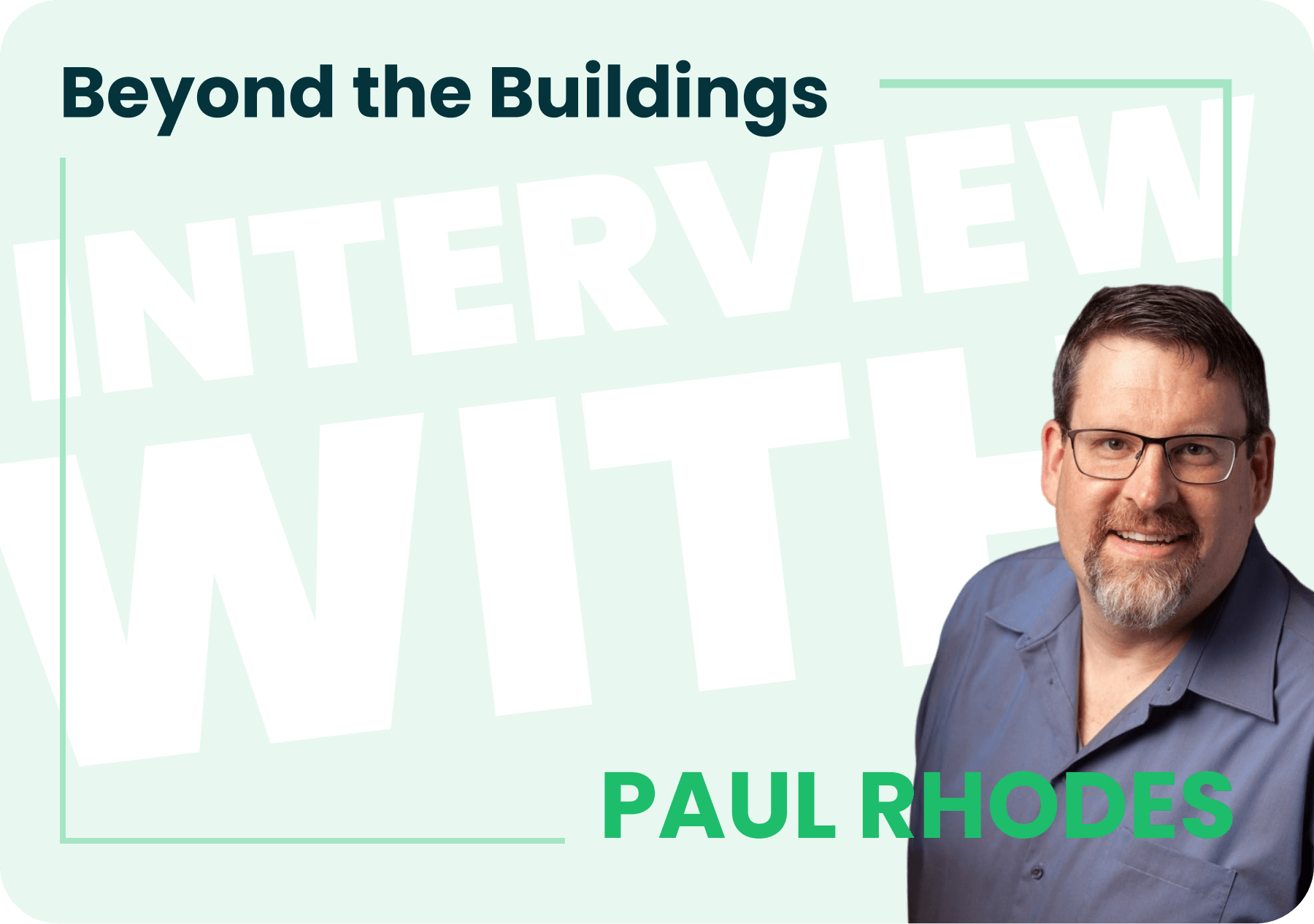 Insights on Leadership, Learning, & Technology
Within maintenance learning, few names resonate as strongly as Paul Rhodes. From teaching First Aid and CPR for the Red Cross during high school to becoming a Senior Manager of Maintenance Learning at Brookfield Properties, Mr. Rhodes has worn many hats, each imprinted with the indelible mark of his commitment to fostering learning and operational excellence.
His journey, shaped by various roles and rich experiences, has molded him into an industry expert whose insights continue to influence the multifamily maintenance sector. In a candid conversation with AppWork, Mr. Rhodes delves into the nuances of his career, shares the wisdom accrued over the years, and reflects on the trends shaping the industry.
From First Responder to Maintenance Mastery
"I volunteered for the Red Cross while in High School through Boy Scouts," recalls Mr. Rhodes, highlighting how this initial inclination towards the medical profession gave him a glimpse into the world of teaching and hands-on training.
Mr. Rhodes soon realized that the medical field wasn't his calling, but he retained a passion for resolving issues and fostering a first-responder aptitude. This pivot in interest led him to various properties and, eventually, to roles as a trainer for HD Supply and the National Apartment Association Education Institute (NAAEI).
His career trajectory, marked by a shift to operational roles during the COVID-19 pandemic, ultimately saw him returning to the teaching side of the industry with Brookfield Properties, driven by his love for "developing people and helping them with their career path."
Harnessing Hands-On Knowledge in Training
Having served in diverse roles such as Pool Remodeling Technician and Maintenance Supervisor, Mr. Rhodes emphasizes the value of having real-world experience when training. He explains, "By experiencing the various tasks and specialties required of a maintenance team for myself, I can bring a bottom-up view to training."
Mr. Rhodes acknowledges that this hands-on experience sometimes contrasts with the outcomes of "after-action" reporting, which might not always capture the root cause of identified issues, underscoring the importance of practical knowledge.
By experiencing the various tasks and specialties required of a maintenance team for myself, I can bring a bottom-up view to training.
Addressing Industry Challenges with Innovation
Mr. Rhodes has been a keen observer of the challenges faced by maintenance personnel, particularly the ever-pressing constraints of time. He underscores the importance of planning and proactive problem-solving, noting, "We discuss ways of preventing issues or making repairs before a catastrophe occurs."
When asked about the innovations in the HVAC sector, Mr. Rhodes points out the need for a broader understanding and focus on aspects like the relationship between heat and moisture removal. Additionally, he expresses his interest in predictive maintenance systems adopted by commercial buildings and hotels, which can forecast equipment failure, thereby reducing downtime.
We discuss ways of preventing issues or making repairs before a catastrophe occurs.
Leave No Technician Behind
As a contributor to the National Apartment Association Certificate for Apartment Maintenance Technician (CAMT) curriculum/test rewrite, Mr. Rhodes feels that maintenance team members need such programs to be more available and accessible.
He also advocates learning holistically, including project management, creative problem-solving, communication, business, and budgeting skills. Mr. Rhodes lists the top essential traits of every maintenance supervisor:
Initiative
Communication
Delegation
Curiosity
Teachability
Advocating a Positive Work Culture
Mr. Rhodes champions shifting towards a positive work culture for on-site teams. He envisions this change as pivotal for the industry and has actively promoted this idea through webinars and podcasts.
On the technology front, Mr. Rhodes sees the adoption of mobile documentation as crucial for decision-making, even though he acknowledges the challenges maintenance teams face in transitioning to digital reporting.
The biggest need is for maintenance teams to become comfortable with mobile documentation and how useful it is for decision-making.
The Importance of Easy Adoption
Mr. Rhodes sheds light on his approach to evaluating new technological solutions, focusing on the "ease of adoption" factor. Mr. Rhodes is optimistic about the potential of AI and machine learning in multifamily maintenance, particularly in predictive maintenance. However, he expresses reservations about the current utility of augmented and virtual reality technologies in training, citing the significant culture shift as a hindrance.
The Relentless Pursuit of Knowledge
Paul Rhodes journeyed from volunteering with the Red Cross to working as a Senior Manager of Maintenance Learning. His tale contains passion, adaptability, and the relentless pursuit of knowledge. His insights into the multifamily maintenance industry, commitment to fostering a positive work culture, and visionary outlook on technology adoption serve as invaluable guideposts for professionals navigating the sector.
---
This article is part of our Multifamily Gurus collection. AppWork values the insights gained from industry leaders. They offer a unique perspective on the challenges, innovations, and the future of multifamily maintenance. We hope you enjoyed it, and we look forward to bringing you more!