Get more than maintenance. Drive performance and retention by motivating your technicians with gamification and ratings. Optimize operations with an advanced business intelligence layer that turns data into strategy.
Book a Demo
Multifamily maintenance software for
property managers

,

leadership

,

technicians

, and

residents

.
Work Order Tracking
Discover a maintenance solution that lets you easily create and track work orders, while providing extensive ways to search through and organize them.
On our work order index page, you'll get a complete view of all tasks: work orders, make readies, and inspections.
We use AI and advanced algorithms to categorize and automatically assign tasks, saving your valuable time.
AppWork sends the work orders directly to the techs phones. They can then go directly to the unit and mark the work order complete right from the Tech App on their phones!
Adelle Brown
Leasing Agent
The Colonnade, Aloft
Digital Make Ready Board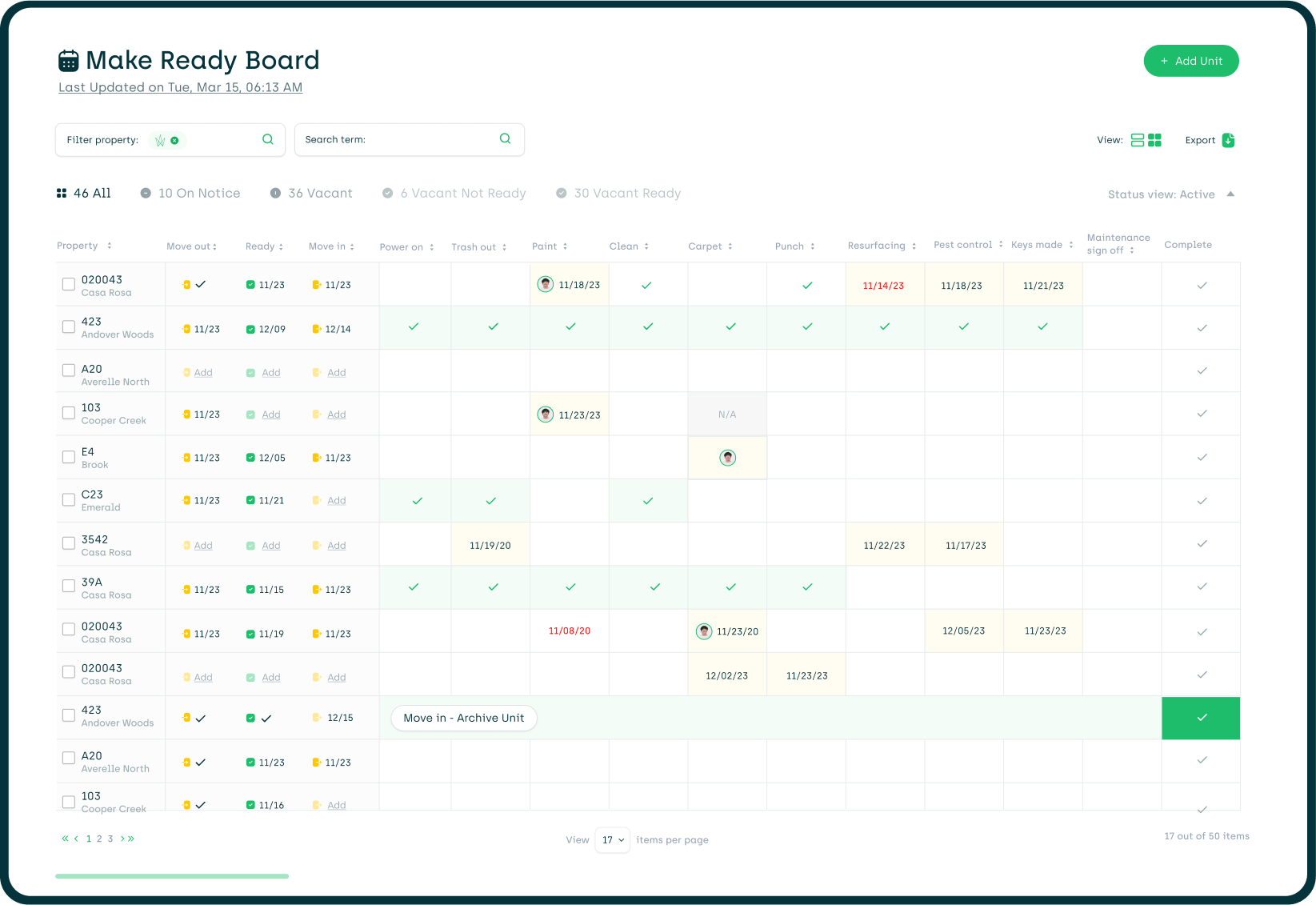 Do more in less time with our collaborative, cloud-based make ready board to reduce vacancy loss and turnover times. Real-time syncing keeps everyone in the loop.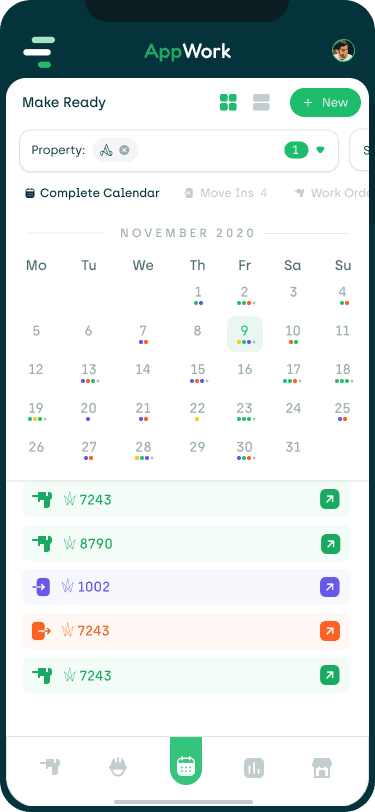 Easily schedule tasks in the table view and quickly scan scheduled tasks in the calendar view.
Add notes, photos, and videos to track progress. Assign tasks to on-site technicians and third-party vendors in one place.
Inspections
This powerful, fully-customizable tool enables you to create and complete inspections with ease. Anyone can use its intuitive interface with little to no training.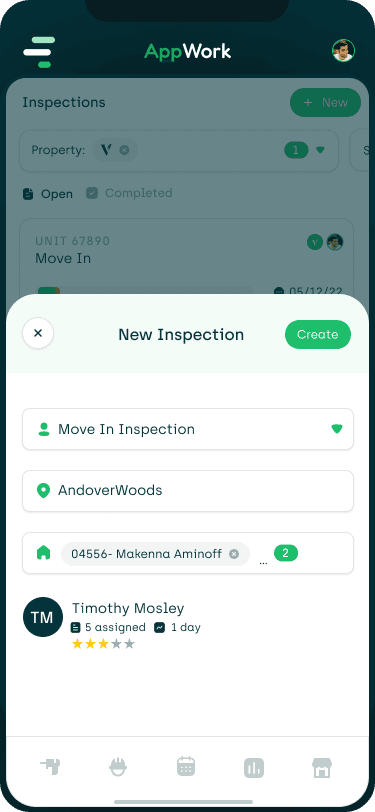 We offer five templates for your convenience: Checklist, Move In, Lighting, Unit Fire Sprinkler, and Move Out.
Document comments, photos, and videos with timestamps for a complete inspection history that syncs with a cloud-based database.
Technician Management
Get a snapshot of your valued technicians. We track more data points than any other platform. Use our in-depth information to supercharge your maintenance team.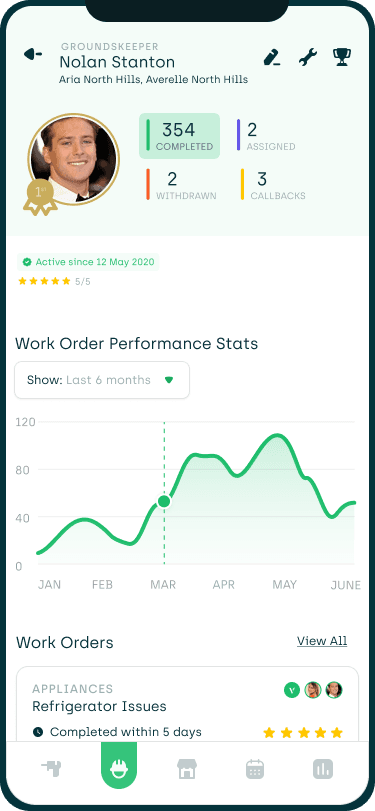 Easily track the individual performance of each technician with our leaderboards and detailed skillset breakdown.
Give your maintenance team the recognition they deserve with our automated badge system.
Since we have been using AppWork we have been able to manage our maintenance techs time and they are now able to get work orders completed in most cases within 24 hours!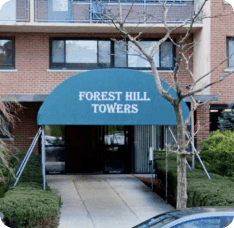 Myieshia Lindsey
Assistant Property Manager
Forest Hills Towers
The struggle is real.
The solution is AppWork.
Book a Demo