Technician Management
Easily track the individual performance of each technician with our leaderboards. Always know who's on call. Get real-time data with the activity feed.
Improve Performance
We provide a skillset breakdown that is unique in the industry. You can see clearly who performs best in each category.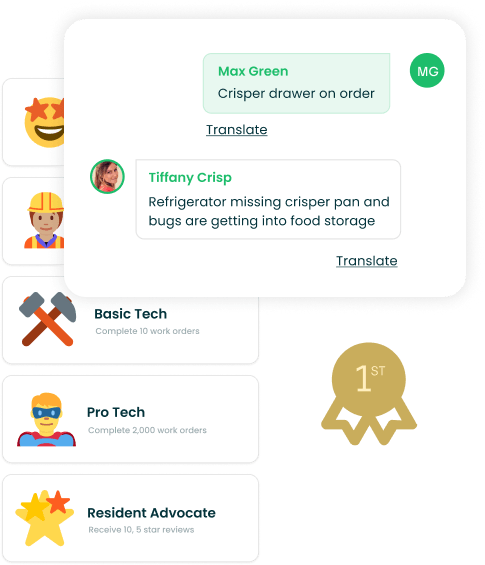 Encourage and motivate top performers with performance badges.
Improve communication with our fully bilingual interface.
On the leaderboard, you can see performance metrics for each technician.
Implement a centralized maintenance team to increase operational efficiencies. AppWork makes it easy to use one team for multiple properties.
Reduce Callbacks
You can match a technician's skillset with their assigned tasks to reduce callbacks. Tap into individual strengths with specialization.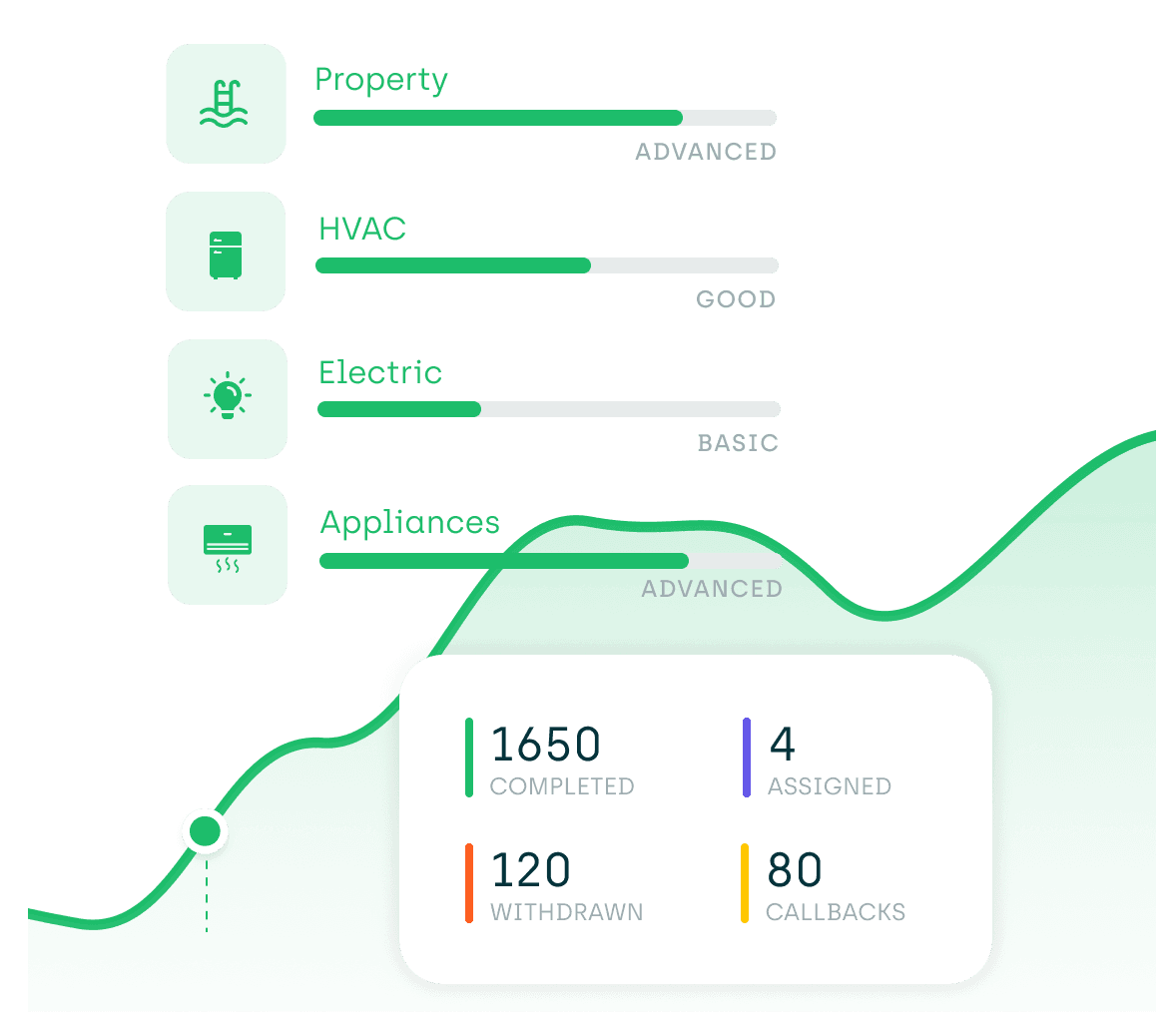 The overall rating for each skill category is broken down for each technician.
Track and manage the performance of technicians. See how many work orders were completed, assigned, withdrawn, and reopened.
Keep track of average completion times, for both individuals and teams.
Special Mobile Tech App
Increase compliance and efficiency with this easy-to-use tech app. Techs can complete work orders and report progress. Facilitate communication with residents and managers.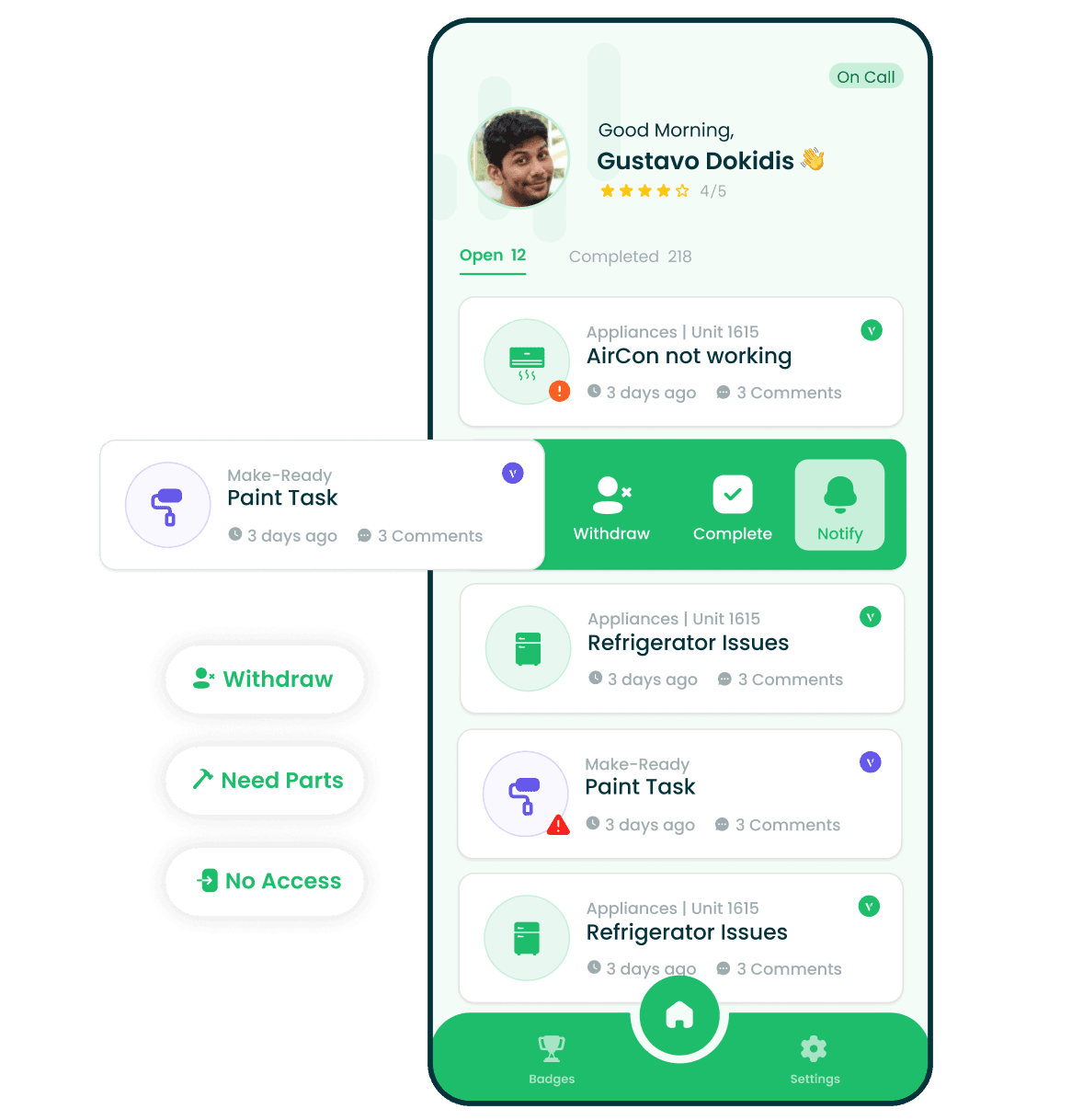 Every technician has a custom to-do list that shows all their currently assigned tasks. A color code demarcates work orders, make ready tasks, and inspections.
Techs can tag a work order as pending parts or note when they don't have access to the unit.
Technicians can work from any smartphone or tablet. They'll no longer have easily lost scraps of paper with sensitive information.