/
Optimize Multifamily Maintenance Efficiency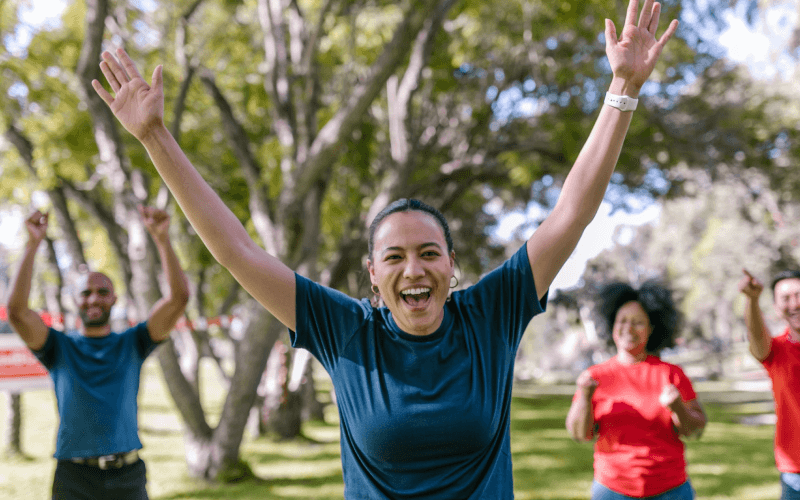 Are you a property manager or maintenance supervisor? You know that the performance level of your maintenance team is crucial to your property's success—especially when short-staffed. Let's face it; everyone is short-staffed nowadays!
Fortunately, several strategies can help you optimize your team's efficiency. We're defining efficiency as doing more with fewer people plus working faster without sacrificing quality. Sounds impossible? Check out our tips below to see how you can make it possible.
Why Optimize?
Everyone knows that it's always good to optimize. The problem is when your brain knows something is for the best, but your heart keeps saying things like, "Nothing really makes a difference," or, "It is what it is," and so on.
If you're feeling discouraged about the possibility of improving your maintenance workflow, then think of the following benefits:
Save time: When you assign tasks efficiently and to the correct technicians, the work orders get done more promptly. The quicker completion time comes from saving extra trips for your team and giving the tasks to the person who can do them faster. Besides helping you get more done with fewer people, this will also increase your residents' satisfaction levels.
Improve team morale: When technicians work at their highest level of productivity, this can give them a greater sense of accomplishment. It's important to acknowledge and recognize when technicians improve their performance. Positive reinforcement encourages them to continue striving. Also, happier technicians are more loyal. This loyalty is essential in times of labor shortages.
Save money: Optimizing your maintenance team can help you reduce labor costs. You can reduce your team's work hours by completing more work orders with fewer people. This approach can help you save on labor costs while maintaining high-quality work.
Improve resident retention rates: One of the top reasons for residents leaving is dissatisfaction with maintenance services. Improving performance leads to faster turnaround times. Residents are happier when you respond quickly and efficiently to their service requests. Happier residents are more likely to renew.
Five Tips for Optimization
Now that you're feeling motivated, let's get down to the nitty-gritty.
Tip #1: One Unit → One Tech If possible, give all the work orders from a single unit to the same technician. This strategy saves time and energy for the technician in three ways:
Less travel time (going back and forth to the office).
You can order any missing parts simultaneously, so hopefully they will arrive at the same time.
Techs spend less time on details like finding the right time for the resident and paperwork.
Tip #2: Prioritize by Proximity This tip is an extension of the first tip. If you save so much time by assigning all work orders from one unit to one tech, it makes sense that you also save time when assigning all the work orders from the same building or property to one tech. The same benefits listed above apply here.
Tip #3: Provide Information Provide as much information as possible for each work order. Comments from the resident, notes from previous work orders, photos, videos, and more. Does the resident have a big dog? Mark it down. Does the resident allow entry when they aren't home? Note it.
Is there a part the technician will need to fix the issue? Avoid extra trips to the hardware store. The more detailed information you provide, the more your technicians can properly prepare for their tasks. The better prepared they are, the faster they can complete them.
Tip #4: Keep Residents In-The-Loop When the resident submits a work order, let them know ASAP that you received the service request and are processing it. A fast response time makes residents feel heard.
When you assign a technician to a work order, let the resident know who that technician is before they arrive at the resident's home. Better yet, send the resident a picture of the technician so they know who to expect.
Also before going to the resident's home, check in with them to see when it's a good time to come by. This way, your techs won't waste time visiting a unit if the resident is not home or denies entry.
Communicating with residents helps to minimize disruptions and improves efficiency. Best of all, better communication makes the resident feel like you genuinely care about them.
Tip #5: Invest in Quality Software To implement the previous tips, it helps to have a software platform that specializes in maintenance operations. If you're shopping for a multifamily maintenance software then make sure you check for the following features:
Work order management: is it easy to add as many details as you want to each work order? How are the comments and photos stored? Do they have an automated time and date stamp? Can you easily see other information about the unit, such as if pets are present? Scheduling tools: Can you create an on-call calendar? Can you assign multiple work orders at the same time? Can you see if a unit has more than one work order open? Can you create a digital make-ready board to improve turnover times? Mobility: Can you complete your tasks on any device? Can the technicians see their tasks easily? How can they mark them as complete? Can they start and stop a timer to measure how long they took? How much training is needed? How much does the training cost? Resident communication: Can you send automated emails and text messages to residents? Can the residents reopen and rate their work orders? Can you send the residents a picture of their technician before the technician arrives?
The right tool can help your team stay organized, track progress, and stay on top of deadlines.
You Can Do It!
A positive attitude goes a long way and is infectious. The more you believe in yourself and your team, the more you can achieve together. Building an efficient team is rewarding in so many ways: better morale, happier residents, improved employee retention, saving time, and saving money.
If you're feeling overwhelmed by the thought of optimizing your maintenance operations, AppWork can help! We offer a proprietary platform which unique features, including performance badges for technicians and a custom technician app to make their jobs as easy as possible.