/
Five PropTech Tools for Multifamily Managers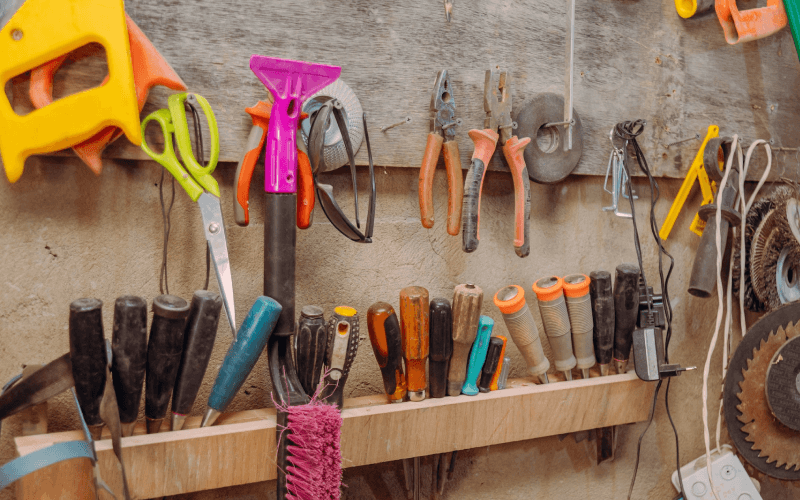 Property Technology (PropTech) has come a long way in the past decade. Most property management software systems started as simple accounting software with customizations for property management. Also, many communities used (and still use) spreadsheets for tracking incident reports and unit turns.
While spreadsheets have their time and place, they are not the most efficient way of using technology to increase productivity and save time. Property managers today have a plethora of digital tools available, to the degree that it can be difficult to know which tools are most beneficial.
That's why we've compiled a "cheat sheet" of sorts, showing the five best digital tools that every multifamily property and community manager should have in their toolbox.
Tool #1: Property Management Software
Starting with the basics, property management software (PMS) allows property managers to handle a gamut of tasks related to managing their communities. These platforms include rent collection, lease management, accounting, resident management, and more. Some of the most popular PMS options include:
Yardi
RentManager
RealPage
ResMan
MRI
According to a survey by the National Association of Residential Property Managers (NARPM), 90% of property managers use property management software to manage their properties.
Each of the large companies listed above has its strengths and weaknesses. It's necessary to find a PMS that specializes in Multifamily property management, as many of the larger PMSs include functionality for commercial real estate, student housing, retirement homes, and military housing.
The downside of too much functionality on one platform is that the software becomes harder to understand and use, plus its size makes it clunky and slow. Those working in the multifamily industry need a PMS that focuses on their needs while offering an easy-to-use and fast software platform.
Tool #2: Virtual Leasing
When COVID struck, many property managers scrambled to find a solution for showing units to prospective residents with minimal human interaction. Even though the COVID crisis has mostly passed, virtual tours are here to stay.
According to VTS, a popular virtual tourbook software platform, "83% of tenants prefer to tour a space virtually before visiting a space in person."
In addition to virtual tours, properties can offer future residents the option to come and look around on their own with a keyless entry option. Virtual tours let clients look at the unit at their leisure. Keyless entry allows for greater flexibility when scheduling tours. Since the leasing manager's presence isn't required, the potential residents have a much broader range of visiting times.
In addition to showing the community, virtual leasing tools can also provide a way to schedule viewings with the leasing manager; they offer digital applications and even can generate and sign leases online. All of the above help save time and decrease the amount of paperwork generated.
An advantage of going paperless is how easy it is to store and find documents. Instead of rifling through folders in file cabinets, you simply search for the resident by name. Then you can see when they initially toured, their application, and their signed lease.
According to a National Multifamily Housing Council survey, 44% of apartment communities have implemented virtual leasing tools. In addition to VTS, other popular virtual touring platforms include the Zillow 3D Home app and Matterport. As with a PMS, it is ideal to find a company that understands the needs of a multifamily community.
Tool #3: Marketing and Advertising
Before offering a virtual tour, you need to get people interested. In the past, communities would create a simple website and figure that was enough. Nowadays, you need to do more to get your property's name out there.
In addition to tools like Zillow, Apartments.com, and Rent, which help managers create and manage listings for open units, you shouldn't underestimate the power of consumer ratings. Almost every prospective resident will check online to see how your community rates before making an initial call.
You should create and maintain a Google My Business account. This platform allows you to add information and photos about your business, but most important are the customer reviews. Whenever you find a happy resident, you should encourage them to leave a positive review for your community. The more 4-5 star reviews you have, the more appealing your community will be for future residents (and you will also be able to charge higher rental rates).
You should create and maintain a Google My Business account. This platform allows you to add information and photos about your business, but most important are the customer reviews.
Tool #4: Online Rental Payments
According to a National Multifamily Housing Council survey, 79% of renters prefer to pay rent online. We imagine that 100% of property managers prefer to receive rent online. Older managers might remember when everyone paid their rent with a check. Back then, every check needed processing and necessitated a monthly (if not more frequent) trip to the bank.
Also, checks bounce, get damaged, and are easily invalidated by numerous mistakes. No one wants to deal with checks or even depositing cash when online payments are quick and easy. Online payments don't bounce and process quickly. Plus, you end up with easy-to-find digital receipts and have a decreased risk of late payments. It's easy to see why most renters and managers prefer digital payments.
Some popular rent payment platforms include RentPayment, PayLease, and RentTrack. We at AppWork also plan to introduce digital payments as part of our maintenance and operations platform starting in the fourth quarter of 2023!
Tool #5: Maintenance and Operations
Software that helps track work orders and make ready tasks is one of the most necessary tools you need. When asked why residents leave a community, more than a third blame poor maintenance and upkeep. Having an app that improves your maintenance performance will directly help with resident retention.
Additionally, like checks, printed work orders belong firmly in the past. They also get damaged or lost, and they create a tremendous amount of paper waste. Another relic? The make ready whiteboard. Some managers are fiercely loyal to their whiteboards, but whiteboards have many disadvantages.
With a digital whiteboard, you can add comments and photos as needed. You have a detailed timeline and record of every event. Anyone can work off the whiteboard from any device and location.
Like with other software platforms, we recommend choosing a company focused on the needs of a multifamily community. Multifamily owners and operators built AppWork from the ground up. In addition to tracking and scheduling work orders and turnovers, AppWork also offers inspections, vendor management, purchase order tracking, and tech management.
Imagine having a detailed history of every technician's work order history at your fingertips. Additionally, AppWork offers a skillset breakdown that gives you invaluable insights into the strengths and weaknesses of each technician. You can't get this data from work orders written on paper, a whiteboard, or a spreadsheet.
Building Your Digital Toolbox
For your technicians to do the best job possible, they need the right tools. As a community manager, you also need the right tools to maximize the growth and revenue of your property. We understand that the amount of options on the market can be overwhelming. This overabundance of options, many of which may not be the right fit, is why we created a product focused on what you need as a multifamily manager.